ECSRC Celebrates 15 Years of Promoting a Safe Environment For Investing in the Eastern Caribbean Securities Market
Author: ECSRC | Fri, Oct 28th,2016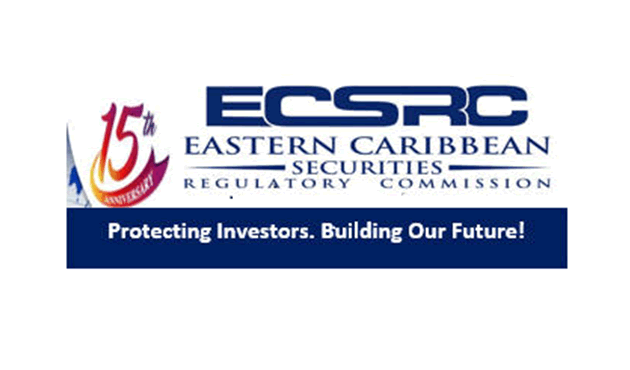 On 19 October 2016, the Eastern Caribbean Securities Regulatory Commission (ECSRC) celebrated fifteen years of promoting a safe environment for investing on the Eastern Caribbean Securities Market (ECSM). As part of activities to mark its 15th Anniversary the ECSRC unveils its new logo.





New Eastern Caribbean Securities Regulatory Commission logo
The new logo rebrands the Commission as the more familiar and identifiable ECSRC and uses a simple colour and design to represent its core values of integrity, professionalism and commitment as well as the authority and discipline of the Commission as a regulatory institution. The new logo also features interlocking typography which portrays the interconnectedness of the countries of the Eastern Caribbean Currency Union, which the Commission serves; the unity of purpose; and the Commission's approach to regulating the securities market which is client-oriented and promotes excellence, innovation, collaboration and teamwork.
The ECSRC was created following the establishment of the ECSM and is the primary authority for the regulation of participants and activities in the ECSM. The Commission's overall function is to promote a safe environment for investing on the ECSM.
The ECSRC's achievements over the past 15 years include the passage of a comprehensive package of legislation to govern the operation of the securities market and the conduct of market participants. The Commission has also established the licensing standards for securities market intermediaries and market disclosure rules which aim to ensure that investors receive timely and accurate information to inform their investment decision-making.
As part of the anniversary celebrations the Commission will publish the first issue of its newsletter "ECSRC Market Focus" at the end of October. The newsletter is designed to further the ECSRC's mandate to educate and inform investors and avert incidences of securities fraud in the ECSM.